FEATURES
HallPass – first look at this multi menu hot spot – Gastronomic SLC
I've been holding off highlighting this most recent addition to downtown SLC, as until now the business has been slowly ramping up their operating hours. This week however sees this brand new spot debuting their lunch service and finally hitting full stride; this seemed like a timely moment to go over the basics of this unique opening.
Not that it seems many Utahns need an introduction – the HallPass menu currently ranks amongst the top ten most viewed menus over on our sister site SLC Menu. I should rephrase that actually, menus is more like it. The undeniable lure of HallPass are the vastly varied array of items on offer. If there was ever a time to trot out the well worn phrase, "there's something for everyone", this would be the time.
HallPass bills itself as Utah's first food hall. In other markets the food hall concept is usually defined by a communal dining space outfitted with various independent food vendors vying for your dollar. In contrast, all the food options at HallPass are ostensibly operated by the same company, with Las Vegas-based SkinnyFATS anchoring the whole shebang.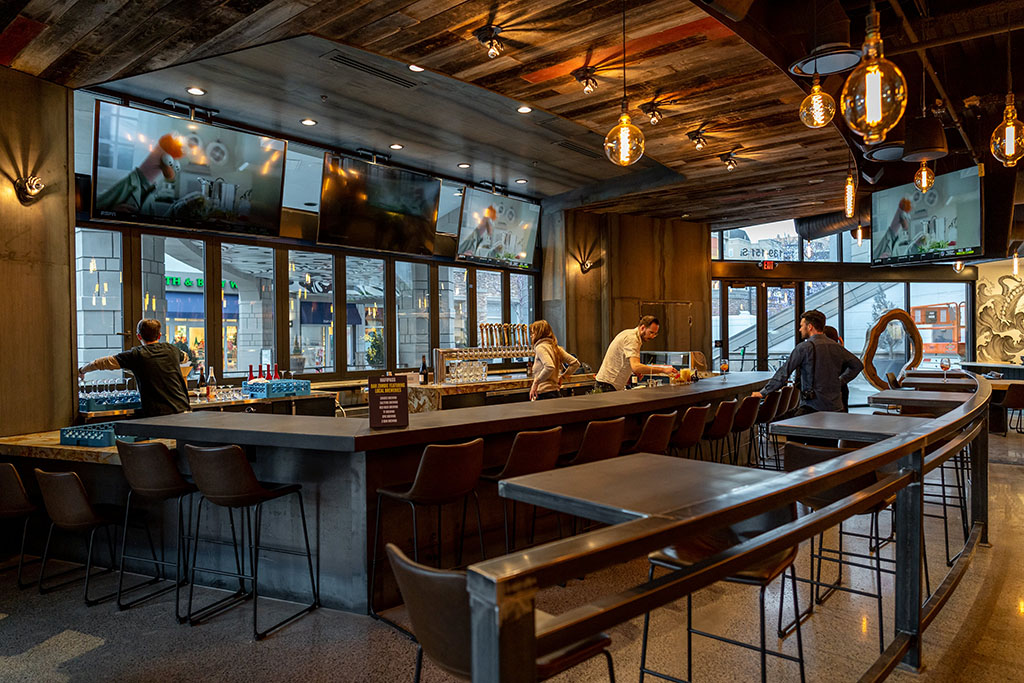 Back to top button